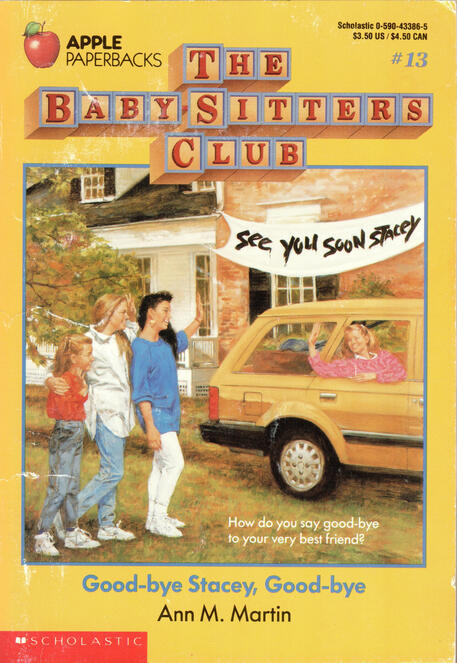 Amy A. Cowan's Rereading My Childhood
---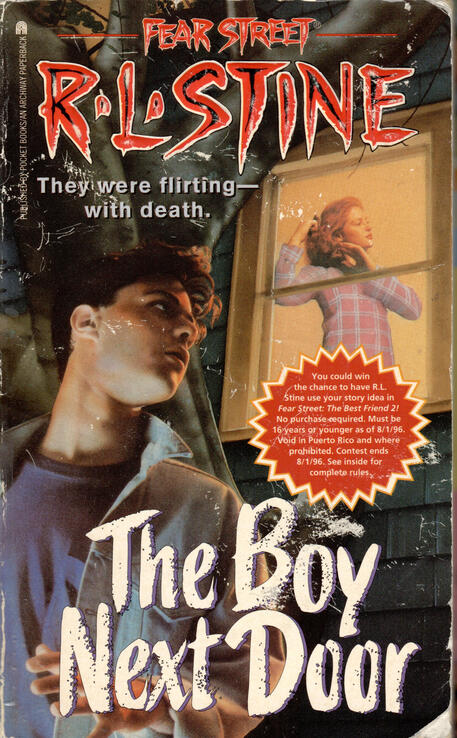 Amy A. Cowan is rediscovering the books of her childhood and writing about them on the way: The Baby-Sitters Club, Goosebumps, and Fear Street.

See her website for everything she's doing at Mind Full of Marbles or follow her on Twitter at @amyacowan.
Season 1
1: The Baby-Sitters Club #1: Kristy's Great Idea
2: The Baby-Sitters Club #2: Claudia and the Phantom Phone Calls
3: Goosebumps: Monster Blood
4: The Baby-Sitters Club #7: Claudia and Mean Janine
5: The Baby-Sitters Club #3: The Truth About Stacey
6: The Baby-Sitters Club #4: Mary Anne Saves the Day
7: Goosebumps: A Shocker on Shock Street
8: The Baby-Sitters Club #5: Dawn and the Impossible Three
9: The Baby-Sitters Club #6: Kristy's Big Day
10: Fear Street Sagas #1: A New Fear
The Baby-Sitters Club by Ann M. Martin
Goosebumps by R. L. Stine
Fear Street by R. L. Stine
In 2015, my father passed away. My mother couldn't pay all the bills without assistance, so my partner and I moved in with her. It was a good situation for everyone involved – my mother received help and the new arrangement alleviated our bills. At the same time, Jon's job situation stabilized due to the new, optimistic Obama economy (we were so happy before the Orange Menace).

For the first time in years, we had disposable income. I was also spending time with my mother browsing thrift stores, a hobby I forgot I enjoyed. At a Savers, I found a stack of my missed childhood – The Baby-Sitters Club by Ann M. Martin. The rush of memories from those years I spent with Kristy, Claudia, Stacy, Jessi, Mallory, Dawn, Abby, and, my favorite, Mary Anne grabbed me. Along with my newfound disposable income, I couldn't resist. I purchased the whole stack. I had done what any adult does when they have extra money – I bought back my childhood – or more accurately, I bought the childhood I wished I had.

I didn't own every The Baby-Sitters Club book, but I had a significant collection. I was a part of the fan club. I played that CD-ROM game every day. I begged for a new book each month. I kept a The Baby-Sitters Club diary. I even wrote a letter to Ann M. Martin and received a bookmark and a form letter in return. It was my prized possession.

Unfortunately, there came a time when I wanted to eschew every remnant of my childhood in an attempt to mature. I gave away my collection of The Baby-Sitters Club memorabilia to a friend. I donated my Goosebumps books and I started reading Fear Street.

Now, fifteen odd years later, I scour used bookstores and thrift stores looking for The Baby-Sitters Club, Goosebumps, and Fear Street books.

Now, why do I want to review something I once loved? Why do I want to tear apart the series and authors who made up my childhood and shaped who I am today?

Simple. Exercise and nostalgia.

I want to exercise my writing skills. I want to create a portfolio with work I can be proud of and the only way to do that is to write.

And as for nostalgia – it's something I don't revere. Nostalgia is looking back with a skewed sense. It ignores the problems and we end up pining for a time that will never return and wasn't that great in the first place. I've read a few of the early The Baby-Sitters Club books and, frankly, some of them are sub-par. It's important for me to see that. I believe people need to be reminded that the past wasn't always perfect.

But there is also a lot of good to be lauded and re-appreciated. The babysitters are surprisingly mature for their ages. In The Baby-Sitters Club #6: Kristy's Big Day, the BSC start a summer day camp that is surprisingly efficient and organized. They also solve problems in thoughtful ways.

I look forward to rediscovering the crying, laughter, fear, unexpected wisdom as well as the problems in the books that shaped my childhood – The Baby-Sitters Club by Ann M. Martin, and Fear Street and Goosebumps by R. L. Stine. I'm excited to share my childhood with everyone.